Kent Ridge Hill Residences (Former Vista Park)
Last Updated: 

4th October 2023
Latest Update: WE ARE 100% SOLD OUT!
Kindly leave down your contact if you are keen on any sub-sale units.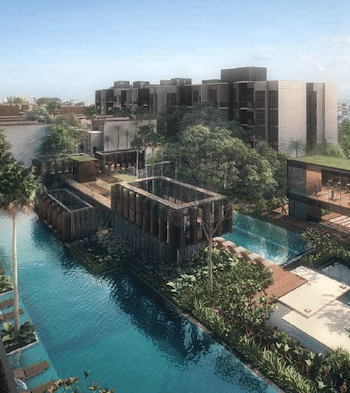 FOR BUYER => Register Your Interest on Sub-Sale Unit
FOR SELLER => I am an Owner. I am Keen to Sub-sale My Unit.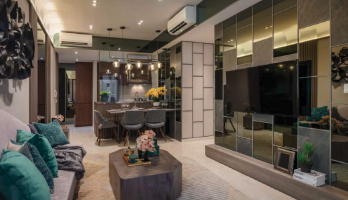 Kent Ridge Hill Residences Developer
Kent Ridge Hill Residences (known as former Vista Park) is brought to you Oxley Spinel Pte Ltd, a subsidiary arm of Oxley Holdings Limited for this particular development. Oxley is a home-grown real estate developer headed by Mr. Ching Chiat Kwong, who was voted the "Real Estate Personality of the Year 2017" due to his outstanding contribution in shaping Singapore real estate's landscape.
Oxley as a developer largely held a greatly diversified portfolio that comprises of development in the United Kingdom, South East Asia and in China, Japan and Australia. Their development mostly consist of residential and non residential projects such as industrial and commercial.
It is also officially listed in Singapore Exchange (SGX) since 2010, with a market capitalization of SGD $2 billion and undertaking 10 new launches currently in the Singapore's market.
Oxley currently has held numerous track records in local development such as Mayfair collection, 1953, Affinity at Serangoon, Riverfront Residences, Parkwood Residences, Sixteen 35 Residences, The Verandah Residences, The Addition and the award winning Oxley Tower.
Kent Ridge Hill Residences condo pricing is around $1700 per square foot.
Kent Ridge Hill Residences Location Map
Kent Ridge Hill Residences is located within a tranquil landed estate in District 5, at 50 South Buona Vista Road with Kent Ridge Hill Park as the backdrop. It is formerly known as Vista Park, which was acquired by Oxley via collective sales at $418 million back in Dec 2017.
It is about 560 meters from Pasir Panjang MRT Station (CC26), and is in close proximity to the future Greater Southern Waterfront as announced by Prime Minister Lee during the National Rally with exponential upside potential in the near future.
For investors sourcing for a high yield development, Kent Ridge Hill Residences is one of the good consideration in District 5 due to its ideal geographic location of surrounded by quality tenants working in MapleTree Business City, Science Park 1 and 2 and One North Business Park.
For future residents that are working in the Central Business District (CBD) or Marina Bay Financial Centre (MBFC), it will only take less than 10 minutes to reach the destination via West Coast Highway.
You can find out more on the nearby amenities with Kent Ridge Hill Residences location map here.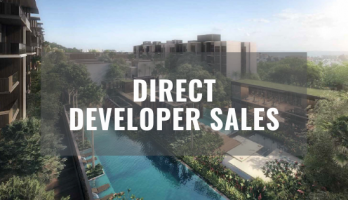 Kent Ridge Hill Residences Show Flat
In order to book a Kent Ridge Hill Residences showroom appointment, all keen parties are highly encourage to book an appointment via this official website. Alternatively, you can call +65 6100 1116 to book an appointment over the phone too. Due to existing regulation, all parties are required to secure advance appointment and walk-in will no longer be entertained. Periodically, our showflat will need to be closed to the public due to either routine maintenance or private events organized by Oxley.
Nevertheless, you will be assured of securing the your preferred unit at the best possible Direct Developer Price, if you had previously booked an online showroom appointment through this official portal. Our well-trained appointed sales team will get in touch with you shortly. Rest assure that there is no COMMISSION payable at your end if you had reserved your choice unit from us.
All Kent Ridge Hill Residences balance units are strictly on first-come-first-serve basis like most development. If you preferred to reserved your unit via phone or SMS, our policy of holding period is up to 2 hours only and will be subjected to our management approval.
All Kent Ridge Hill Residences pricing stated in this portal are subject to change without further notice.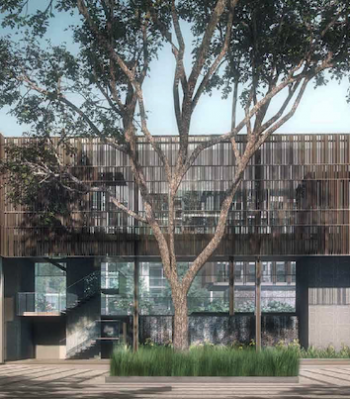 According to SGX filing, Oxley Holding Limited had successfully acquired the former Vista Park via collective sale at an amount of $418 million. This amount works out to be around $1,096 per square foot per plot ratio of 1.4, excluding the 10% bonus for extra balcony space.
Located at the serene surrounding at 50 South Buona Vista Road, Kent Ridge Hill Residences consists of 548 units in total, stretching over 11 towers with 5-storey high each and inclusive of 50 strata houses over a huge land size of 29,659 square meters.
Once completed, Kent Ridge Hill Residences condo will consist of units ranging from 1-bedroom to 5-bedroom+Study penthouse, and also 4- and 5- bedroom strata landed house to cater for multi-generation family.
With Kent Ridge Park as the backdrop of the development, with a side gate to the park for easy access, Kent Ridge Hill Residences is a low density 99-year new launch with large land size that comprises of full condo facilities, including tennis court and a lap pool with floating indoor gym. It is approximately 8 minutes walk to Pasir Panjang MRT station, which is part of the Circle Line (CCL) in Singapore, connecting to the North-East line at HarbourFront MRT station.
In term of private transport connectivity, Kent Ridge Hill Residences is easily accessible via West Coast Highway, Ayer Rajah Expressway (AYE) and Pan Island Expressway (PIE) with Pasir Panjang Road as the main arterial road.
An in-depth writing about the preview sales of Kent Ridge Hill Residences can be found in Business Times – Nearly half of Kent Ridge Hill Residences units sold at official launch.
All interested home-buyers or investors can access Kent Ridge Hill Residences floor plan and Kent Ridge Hill Residences e-brochure here easily.